Manufacturing high-end pipe fittings, the pursuit of quality excellence
---
---
Widely used in various industrial pipelines
Select high-quality raw materials, strict process control, adhere to the full inspection system to ensure reliable quality
Using the new technology of manufacturing pipe fittings in the world, the products are widely used in petroleum, chemical, electric power and other industries
The product organization is dense, the geometric size is accurate, the streamline is natural and beautiful, and the inner and outer surfaces are smooth and easy to construct and install.
Manufacture of conventional pipe fittings, research and development of non-standard pipe fittings, to undertake processing with materials to meet customer needs
Product price is reasonable, timely and effective delivery, perfect after-sales service, to ensure customer satisfaction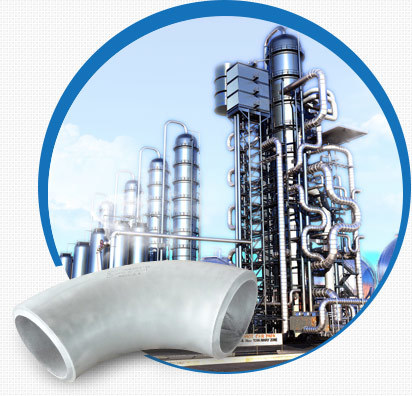 Contact us

National Advisory Hotline:

accumulation in petroleum, chemical, electric power,metallurgy and other industries for the most secure and reliable pipe fittings
Improvement of quality management system
Perfect quality management system: API ISO9001 certificate, API Spec Q1 certificate, ISO9001 quality management system certification certificate, ISO14001 environmental management system certification certificate, OHSAS18001 occupational health and safety management system certification certificate, the People's Republic of China special equipment manufacturing (pressure pipe components) license, the People's Republic of China special equipment manufacturing (pressure vessel) license, PED/AD2000 certificate, etc.
Mature process technology
Mature technology: medium frequency induction hot push manufacturing process, hot press forming manufacturing process, medium frequency induction hot bending manufacturing process, hot drawing manufacturing process, hydraulic cold extrusion manufacturing process, cold push forming manufacturing process, cold bending forming manufacturing process, forging process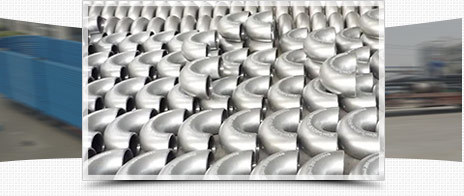 Complete production equipment
Complete production equipment: DN200, DN300, DN600, DN1200 four medium frequency induction heating push elbow and elbow production lines; DN50, DN200 two sets of cold bending pipe bending machine group; DN200, DN400 two sets of hydraulic cold extrusion tee unit; DN100, DN300, DN600 three sets of stainless steel elbow cold push unit; DN100-DN700 fully enclosed high pressure elbow manufacturing die; 60T-4000T press machine 10 sets; supporting blanking, heat treatment, shaping, gold processing, shot blasting and sand blasting, pickling and passivation equipment and complete tooling molds

Advanced detection equipment
Advanced testing equipment: 1 Spike all-element spectrometer in Germany; Nitong handheld spectrum analyzer 3 sets in the United States; One 1200 ℃ high temperature tensile bending testing machine; One -196 ℃ ultra-low temperature impact testing machine. Chemical composition analysis, arc thickness measurement, hardness test, coloring flaw detection, magnetic particle flaw detection, ultrasonic flaw detection, eddy current flaw detection, radiographic flaw detection, metallographic structure analysis, intergranular corrosion test, hydraulic pressure test, etc. can be carried out in the factory.
Pipe fittings series complete
Production of various materials of hot push seamless elbows, elbows, sharp bend elbows, reducers, tees, collecting pipes, weld fittings, flanging, pipe caps, flanges, socket fittings, titanium, nickel, zirconium, 12 series of pipe fittings such as copper and aluminum. The products are widely used in petroleum, chemical, electric power, metallurgy and other industries